More than 25 years of experience in the manufacturing of concrete pump technology
Betonstar, founded with 100% Turkish capital, works with local and international companies and provides a wide range of concrete pumps and equipment.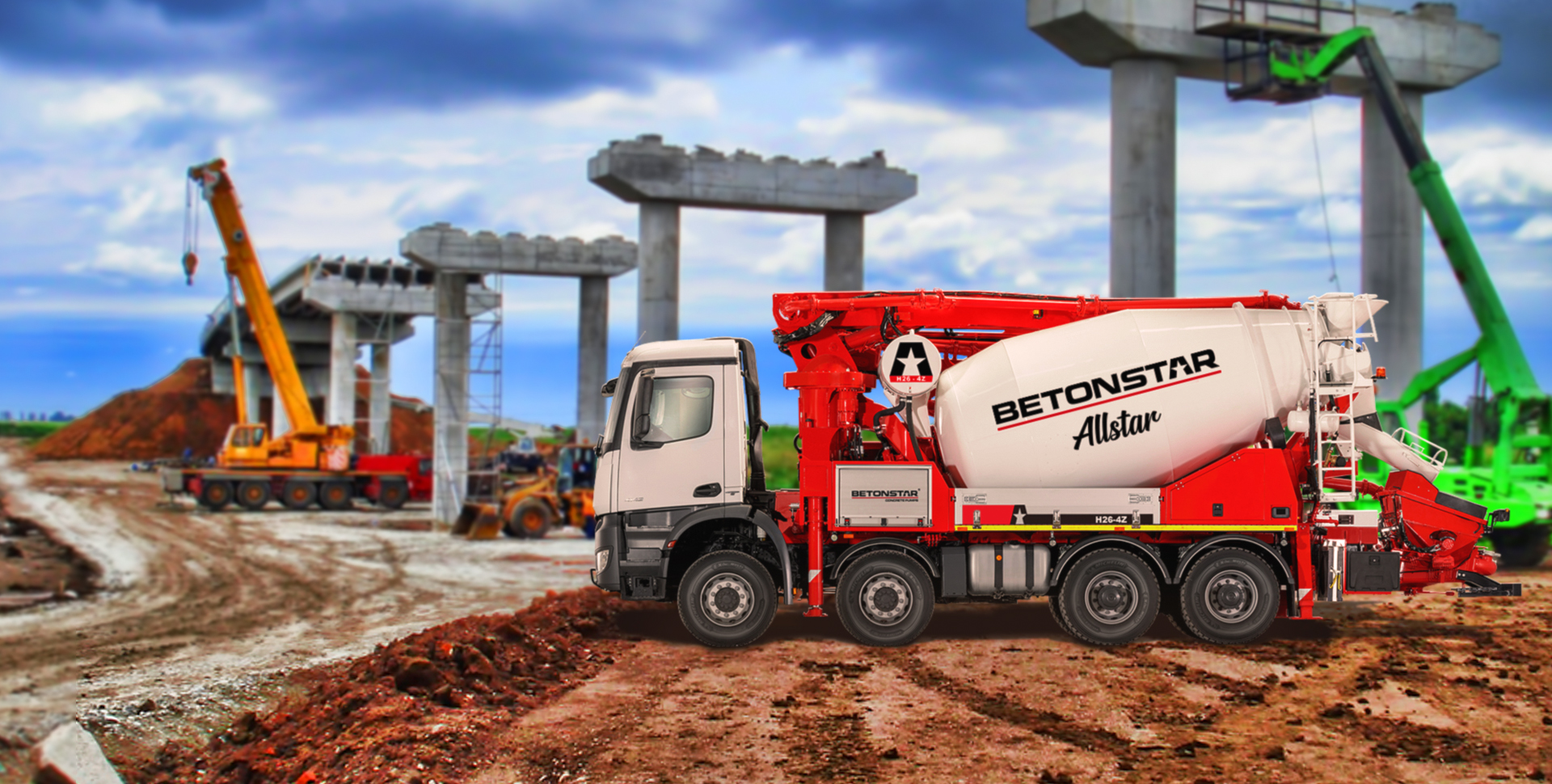 The emerging force of Turkey
With its production complexes in İzmir-Torbalı, located over an area of 100 thousand sq.m., Betonstar produces truck-mounted concrete pumps, mixer pumps, stationary pumps and hydraulıc concrete placing booms and offers great performances in both sales and after sales services as well as in the spare parts field.
Betonstar offers quick solutions 7/24 thanks to its ultimate After-Sales Technical Service and its extensive service network with the world's understanding of Turkey and the entire region. Betonstar produces its own spare parts and has spare stocks in its structure; it quickly delivers spare parts to all its customers in the country and abroad with different certifications such as CE, ASME, GOST-R, U-SEPRO, ISO 9001. Betonstar aims to spread its knowledge, production, sales and marketing experience all over the world.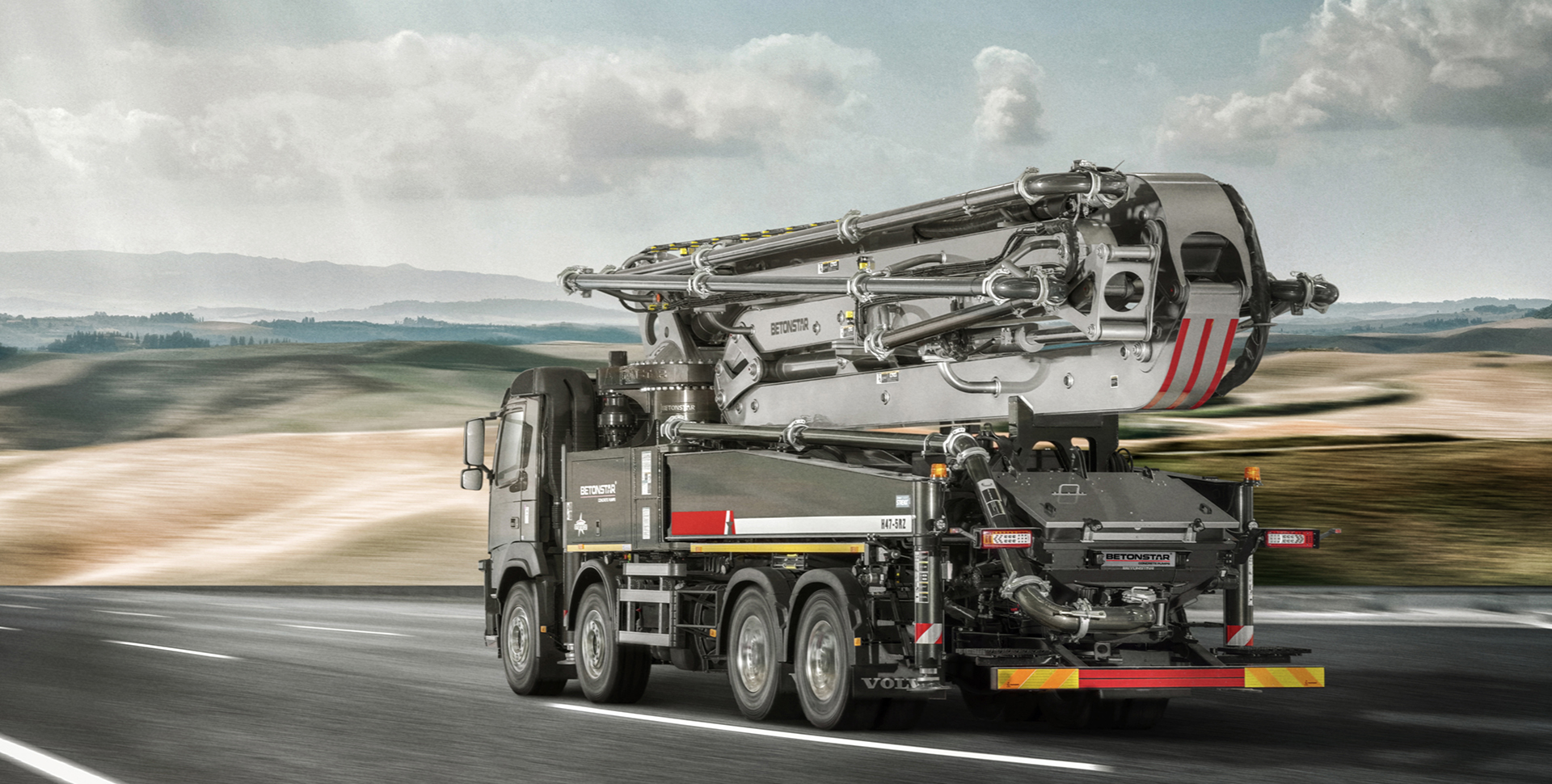 Betonstar closely follows the variable world market and continues its search for new markets by exploring developing countries and through the participation at fairs and events in the content of the international UR-GE project that promotes the development of international competitiveness. The project is organized by IMDER (Turkish Business Association of Manufacturers and Distributors of Equipment) with the support of the Ministry of Science, Industry and Technology of the Turkish Republic.
The company currently operates in markets in the United States of America, Japan, Ukraine, Israel, Russia, Iran, Germany, Poland, France, Spain, Belgium, Kosovo, Sweden, Macedonia, Guinea, Azerbaijan, Iraq, Palestine, Tunisia, Kenya, Algeria, Australia, Finland, Egypt, Ghana and Uganda.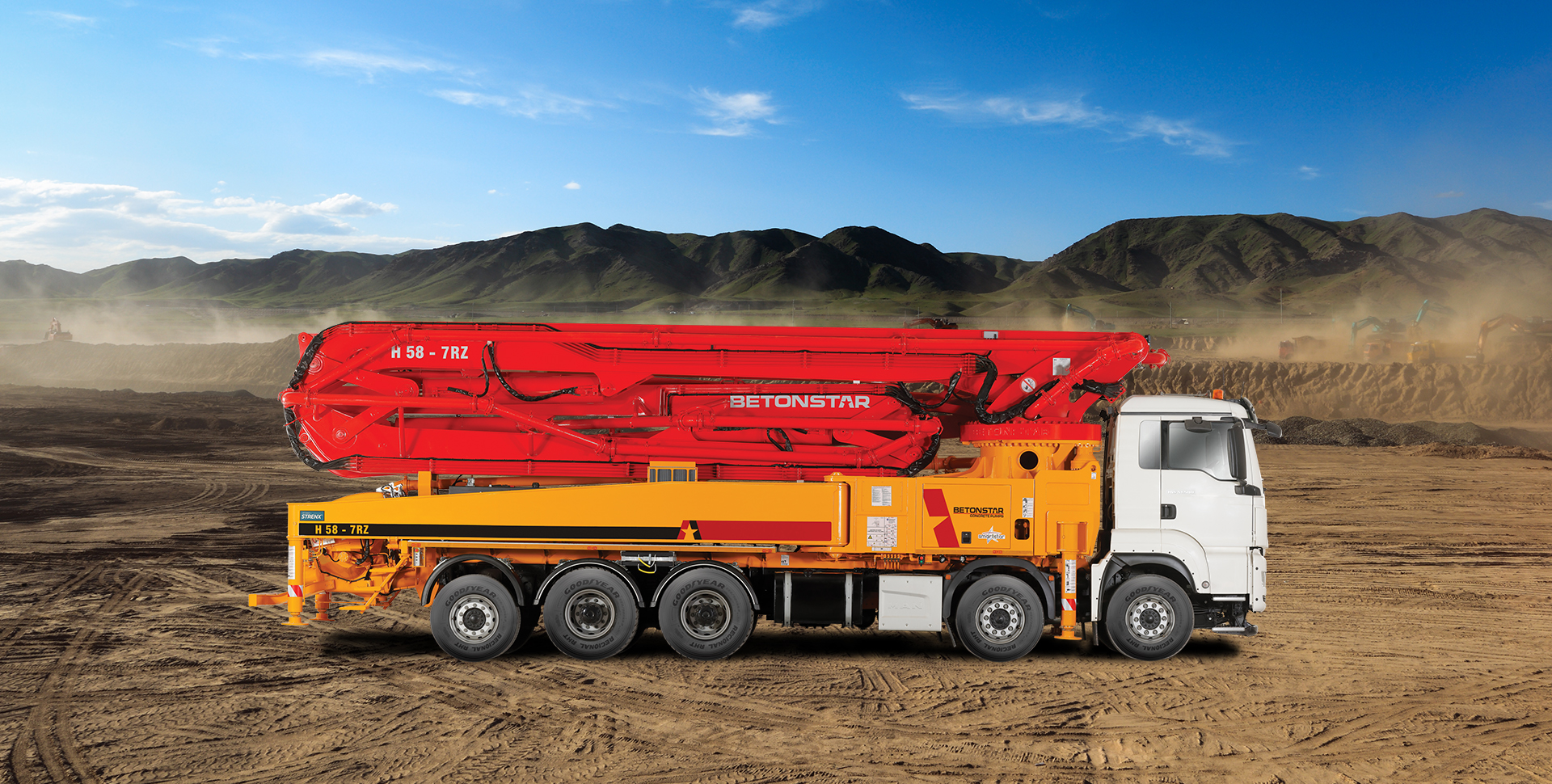 The truck-mounted concrete pump range, Betonstar provides models from 20 up to 58 meters (H20, H24, H30, H37, H40, H43, H47, H52, H58). In the mixer pump range there are two special models: Allstar 26 and Allstar 32. In addition, there are also stationary pumps used in high-rise buildings (BSS 14, BSS 21, BSS 36, BSS 14 E and BSS 21 E with electric motor) and hydraulıc concrete placing booms (BSD 33 and BSD 26).
Betonstar creates 95% of its design and modelling. The aim of the company is to increase the quality of existing products and become the leading signature in concrete pump technology.
---
The BETONSTAR team is at your complete disposal for any further information.